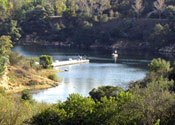 Situated in a long valley in the coastal hills and surrounded by avocado and citrus groves lays the thriving City of Escondido. Just 30 miles northeast of downtown San Diego, Escondido offers reasonably priced real estate with Escondido area homes and lot sizes somewhat larger than what can be found in other areas of San Diego County. Whether you are a first time buyer, a seasoned investor, or looking for an estate on a sizable chunk of land, Escondido may be the place for you.
Click to read more about Escondido real estate or see all Escondido homes for sale below.
Escondido CA Homes for sale
All Listings
$200,000 - $300,000
$300,000 - $400,000
$400,000 - $500,000
$500,000 - $600,000
$600,000 - $700,000
$700,000 - $800,000
$800,000 - $900,000
$900,000 - $1,000,000
Over $1,000,000
Escondido CA Real Estate
The allure of Escondido is that it not only offers reasonably priced larger homes and lot sizes, but is close to all amenities and convenient to transportation corridors.
Search By Subdivision:
Escondido Realtor
Contact a Escondido Realtor to learn more about buying or selling a home in Escondido CA.