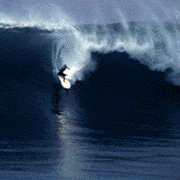 Pacific Beach CA (PB as the locals call it) is San Diego's most popular beach community and for good reason. Not only can you find a vibrant nightlife in the Pacific Beach CA coffee houses, nightclubs and many restaurants that line Garnet Avenue and Mission Boulevard, but within blocks you find yourself in a quiet, family oriented neighborhood that is only blocks from the Pacific Ocean! In Pacific Beach you can find both Multi-Million dollar homes and smaller affordable condo's. Check out all the great Pacific Beach Listings below or utilize our quick search to the left to check out Pacific Beach homes by subdivision.
Click to read more about Pacific Beach real estate or see the Pacific Beach homes for sale below.
Pacific Beach CA real estate
Much care has been given to the development of Pacific Beach real estate, which is exemplified by the citizen sponsored 30 foot height limitation passed in the 1970's. Preservation of their unique community values had become a priority for the residents of Pacific Beach. The spirit of those times is alive today as the local folk walk or bicycle around the beach with a casual carefree attitude that is positively infectious.
Pacific Beach Real Estate is as varied as the local residents. From tiny cottages near the beach, to condos and apartments on the 'flats', larger bungalows on Crown Point, to hillside homes with commanding views of the Pacific Ocean, there exist Pacific Beach real estate investment opportunities to compliment any lifestyle.